BRINEXTREME SALES & SUPPORT
BRINEXTREM
E

®

- SALES MANAGEMENT
TECHNICAL SUPPORT COVERAGE MAP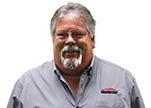 Todd Stritzel
BRINEXTREME SALES - EAST
CELL: (563) 929-0247
EMAIL: CLICK HERE

Glenn Beck
BRINEXTREME SALES - WEST
CELL: (570) 362-0955
EMAIL: CLICK HERE


BRINEXTREM
E

®

- TECHNICAL FIELD MANAGEMENT

Mark Schulz
BRINEXTREME
TECHNICAL FIELD MANAGER - CENTRAL
CELL: (563) 929-1099
EMAIL: CLICK HERE

Kevin Rubner
BRINEXTREME
TECHNICAL FIELD MANAGER - WEST
CELL: (563) 920-7030
EMAIL: CLICK HERE
INSIDE SALES & MARKETING SUPPORT

Matt Breckenfelder
REGIONAL SALES COORDINATOR - WEST
DIRECT: (563) 927-7234
TOLL-FREE: (800) 359-4970
FAX: (563) 927-7034
EMAIL: CLICK HERE

Ned Smith
TECHNICAL SERVICE REPRESENTATIVE
TOLL-FREE: (800) 359-4970
FAX: (563) 927-2521
EMAIL: CLICK HERE

Matt Stiefel
TECHNICAL SERVICES REPRESENTATIVE
TOLL-FREE: (800) 359-4970
FAX: (563) 927-2521
EMAIL: CLICK HERE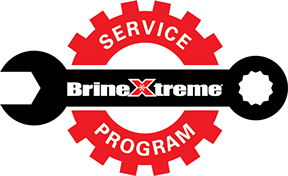 Get your BrineXtreme® machine ready for the next winter season!
Schedule service now!
BRINEXTREM
E

®

- SUPPORT VIDEOS
Step 2: Update PLC Software (M258LF42DT)
Step 3: Update HMI Panel & Software
BrineXtreme Pro Controls Update Procedure
More BrineXtreme operation and software updating videos coming soon
For more information on the complete line of Henderson Products Snow and Ice Control Equipment, call Henderson Products at 800-359-4970.
Copyright © 2018 Henderson Products, Inc., a division of Douglas Dynamics, Inc. All Rights Reserved.