HENDERSON MAGNUM DEMOLITION DUMP BODIES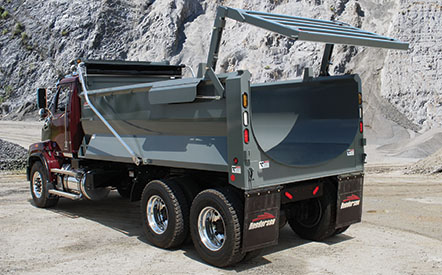 ELLIPTICAL DEMOLITION DUMP BODY
The Magnum is an elliptical demolition dump truck body. Built to carry anything from dirt to riprap, while easily discharging its contents, thanks to its smooth curved body. This self cleaning and cross-memberless design reigns supreme in its class.
Select from multiple tailgate options, steel options and an array of other Henderson products capable of working with this unit.
Available in 12' to 20' body lengths.
For more information on the complete line of Henderson Products Snow and Ice Control Equipment, call Henderson Products at 800-359-4970.
Copyright © 2018 Henderson Products, Inc., a division of Douglas Dynamics, Inc. All Rights Reserved.